Florence, KY. – Central Bank Market President, Jim Uebel, has announced that Amy Roberts has joined Central Bank as Vice President, Retail Banking Officer in Northern Kentucky.
Mrs. Roberts brings more than 18 years of banking experience to her new role at Central Bank. Her prior experience includes work in treasury management, risk management, audit and retail banking. A graduate of Northern Kentucky University, Amy earned her BS in accountancy, with a minor in business administration. She was also recognized as an Emerging Leader by the Kentucky Bankers Association for 2017-2018.
About Central Bank
Central Bank is headquartered in Lexington, KY. With more than 100,000 customers throughout Kentucky, Central Bank serves consumers and businesses with full-service banking, investment, mortgage, insurance and wealth management services, all provided locally.  Central Bank is a wholly owned subsidiary of Central Bancshares, Inc. that operates 26 banking offices and 37 ATMs in Boone, Clark, Fayette, Jefferson, Jessamine, Kenton, Madison, and Scott counties.  Central Bancshares is the holding company for Central Bank & Trust Co., Central Insurance Services and Central Investment Center. Central Bank was recently honored by the American Banker as one of the Best Banks to Work For in America and as a Best Place to Work in Kentucky.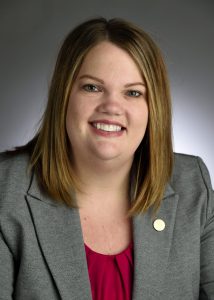 Amy Roberts. Central Bank.
12-26-17. Lexington, KY
©2017 Photo by Bill Straus.