Corporate Credit Cards
Central Bank corporate card services give you the control you need to successfully manage the purchasing and payment processes. In addition, our card provides the options and tools you need to manage your program efficiently.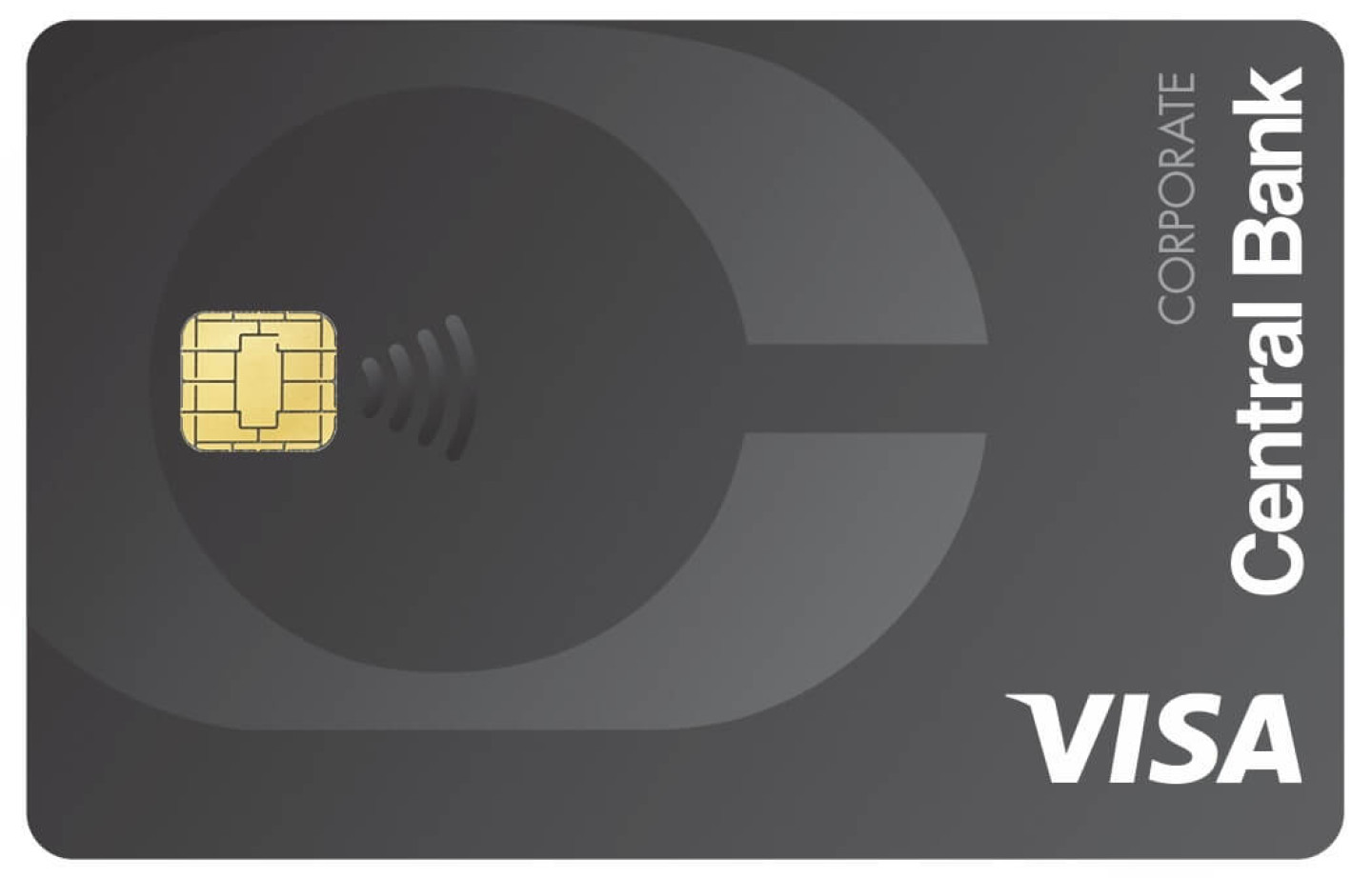 Card features
You can choose to receive one consolidated statement each month or have each cardholder billed directly for charges they are authorized to expense. In addition, you will automatically receive management reports to keep track of your company's expenditures.
To find Visa® ATM locations worldwide, use the Visa ATM locator.
Corporate Credit Card Options
Description
The Central Bank Visa Corporate Card is built to fit your business needs. Our CentreSuite online card management system gives you the power to control your company expenditures. Whether using your card at a local vendor or purchasing for your business, you'll receive the local customer service Central Bank is proud of.
CentreSuite
Visa Premium Alerts
Specifics
No annual fee

Low variable APR (APR may vary)

No fees for ATM cash advances or balance transfers

1% foreign transaction fee

$25 late-payment fee

$25 overlimit credit fee

CentreSuite online card access

Customization of your card with your company's logo

Local service in person or by phone
Point Quest Rewards
Earn one reward point for every $1 spent on eligible purchases

Redeem reward points online for merchandise, gift cards or travel certificates with no blackout dates

Earn 5,000 bonus points for first purchase
Point Quest Rewards
Travel Perks
Access to 24/7 Visa Travel Center1 ,with travel and emergency assistance services

$200,000 travel accident insurance

Roadside dispatch

Auto rental collision damage waiver
Lost or Stolen
To report lost or stolen debit or credit cards, please call 859-253-6222 or 800-637-6884 and follow the instructions provided.
Features & Benefits
Program-Administrator-granted ability to view all cardholder account balances and activity, including transaction authorizations

Cardholders may be granted user access to view their account balances and activity

Thirteen months of transaction history

Statements are available online

Administrator user permissions may grant real-time update to cardholder account card limit, spending velocity limits and MCC Group restrictions

Administrator user permissions may grant ability to open new cardholder accounts, order replacement cards and complete basic account maintenance

Make payments online (Corporate and Individual billed programs may be paid by Program Administrator; Individual billed card accounts may be paid by cardholder/user) including ability to set up payment accounts

Access to pre-formatted reports provide insight to corporate spending and vendor management

Expense Management module enables company allocation, review and approval of card expenses and purchases based upon custom reporting hierarchy
For more information on the services provided by Central Bank Cash Management Service, contact your Relationship Manager or Cash Management Officer.
Features & Benefits
Custom reporting hierarchy for expense report approval defined in the system

Accounting code segments and the order in which they are applied are defined, including cost centers, departments, projects and other allocation codes

Streamline expense report creation and expense allocation for each cardholder

Allows cardholder to add mileage and out-of-pocket expense to report

Transaction allocations may be split between multiple accounting codes such as department, GL account, cost center

Workflow automatically notifies assigned approver to review and approve expense reports online

Allocation default rules can be defined based upon Merchant Category Code (MCC), Company, Department, Cardholder Account

Data-mapping tool allows export of allocated transactions in format needed to upload into Company's accounting system
For more information on Central Bank's Cash Management Services, contact a Cash Management Officer at 859-253-8133 or 859-253-6368, or contact your Relationship Manager.